How Phoenix Carpet Repair Scaled from 1 to 24 Locations – with Robert Atlas
Robert Atlas is the Owner of Phoenix Carpet Repair & Cleaning. On today's show, Robert takes us on his journey from cleaning, to full time ministry, then back to his roots growing his carpet repair business from 1 to 24 locations (and counting).
This is a great business opportunity for anybody looking. Robert is an upstanding guy willing to most anything to help others reach their goals. The skills and coaching that he has provided have helped me start my business right and maintain positive growth each month. I look forward to many more years working with Robert.
I have known Robert for 20 years now. He is one the hardest workers I know. But he does not just work hard, but smart with integrity. I have seen him overcome many obstacles in his life and businesses.
Robert is an energetic, passionate, and dedicated friend who was instrumental in helping me start my business. I am grateful for his help and friendship
I've known Robert for many years and have seen him take his business from very humble beginnings to the incredible success it is today. There is no one else I know with a more keen understanding of what it takes to develop a successful enterprise! I have been so impressed that I recently bought a franchise of his Carpet Repair & Cleaning business model and brought it to the Tucson Market. Tucson Carpet Repair & Cleaning is fledgling but gaining momentum every day, and has joined the ever growing family of carpet repair companies he has helped create all over the country. I can't say enough great things about the masterful marketing strategy he has developed
All day long the world is telling you that you "you can't do it", "it's too risky", "you don't know how". Robert Atlas is that guy in your corner reinforcing that "all things are possible"! I've had the privilege of knowing Robert for 14 years now and he has helped me in more ways than one. No matter what phase your business is in, Robert Atlas' coaching will take you and your venture to new heights and beyond. Good luck and God bless.-
We've watched Robert's carpet cleaning empire grow and succeed at a rate well beyond what is typical in the industry. He clearly has vision, know-how, and strong business acumen: any entrepreneur would be wise to have him as a coach!
Robert had an exceptional opportunity available. Since meeting Robert and taking the risk of opening a self run business, I have had nothing but increased gross sales every month. I have learned what I need to know along the way from Robert. I see room growth my business and am already doing great. Thanks to this business opportunity I can provide for my family like never before.
I have known Robert since 2001. He is hard working, a great leader, and a great friend.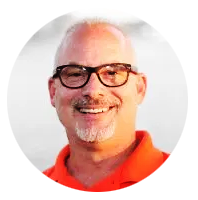 Robert Atlas
CEO of Phoenix Carpet Repair & Cleaning
IICRC, ICRA, Woolsafe Certified